Australia Cancer
Research Foundation
2014
The Australian Cancer Research Foundation's unmitigated purpose is to end cancer in all its forms. This not-for-profit has already had huge successes, for example with developing the cervical cancer vaccine. However there is still much to do. ACRF relies almost entirely on donations.
In 2014, they were facing some challenges. Traditionally, a large portion of their donations has come through bequests in wills. However, as the charity market grew, and their core audience aged, ACRF needed to create a more consumer-facing brand in order to reach a broader audience and compete in the sector.
The new identity embodies ACRF's mission to end cancer and pushes it to its logical conclusion: A world without cancer means a world without cancer research. A bespoke typeface and brand voice work together to communicate this. The typeface uses an algorithm which randomly distributes characters of varying weights to represent the fact that some cancers are close to disappearing, while others remain all too visible.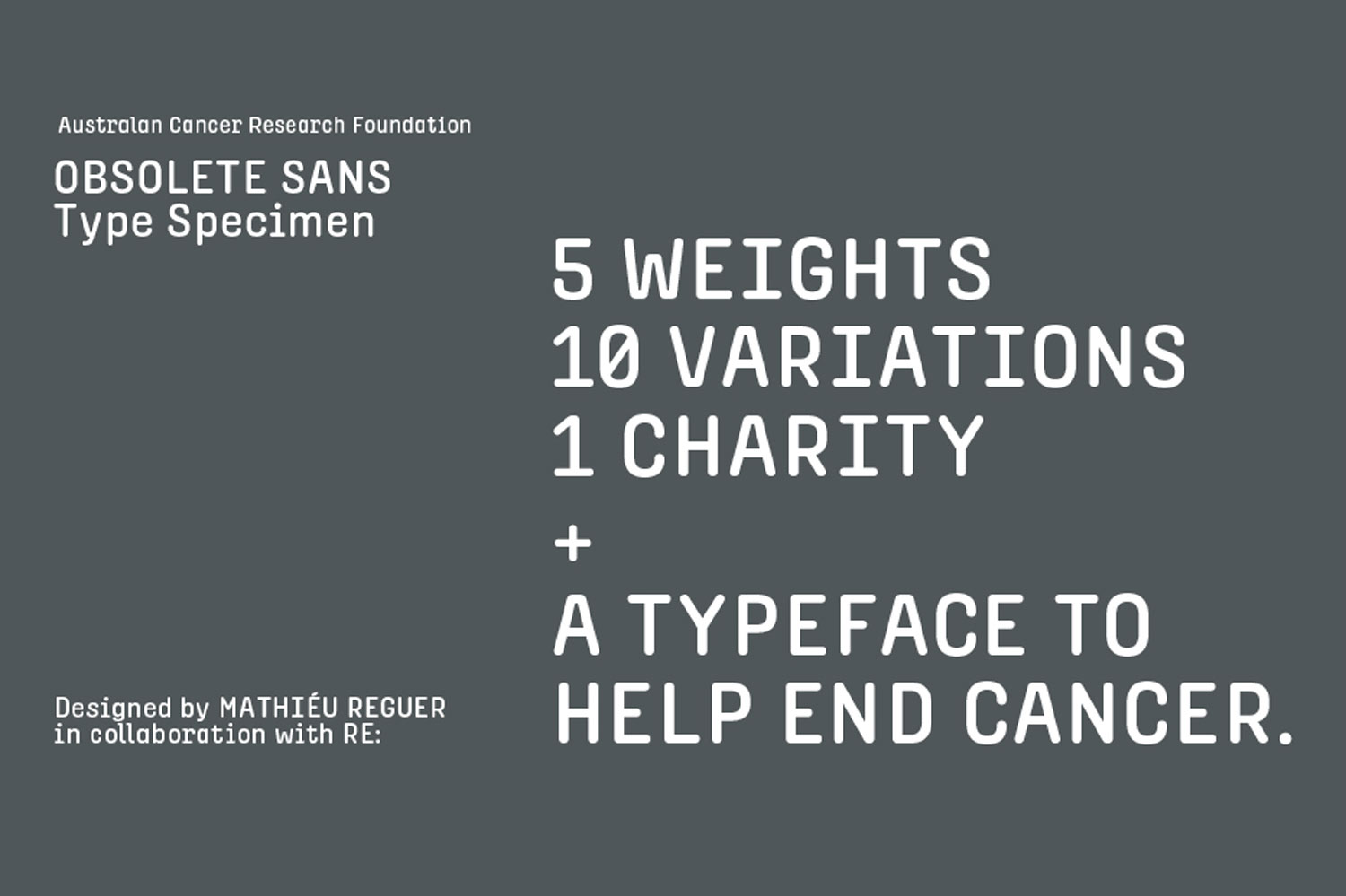 The foundation's top-level domain .cancerresearch acts as messaging sign off and call to action. The identity highlights a positive and very powerful vision: Every dollar raised gets us closer to ending cancer.
Team
Studio – RE
Creative Director – Jason Little
Designers – Joao Peres
Copywriter – Shannon Bell
Awards
Agda – Judges Choice
Agda – Pinnacle – Verbal Branding
My Role
– Ideation/concept
– Design development
– Brand rollout
– Brand guardianship (continuing)